Spooky Season
Spooky Season
People all over the world celebrate the season of Halloween. About 70 million people go trick or treating every year between the ages of 5-14. There are parties and the actives to do on Halloween. People dress up and be creative with their costumes, some people even D.I.Y them. People also go to a haunted house or do a trunk or treat with their friends… Unless they do not have friends they stay in and watch scary movies and try to forget about not having friends. Let's dig a bit deeper into everything you can do on Halloween.
Trick-or-Treat
People all over go have fun collecting candy on October 31. Kids describe this day as the best day ever. About 90 pounds of chocolate candy is sold during Halloween week. That is A LOT of candy for kids to eat all in one night and have school the next day. In 2020, Halloween will be on a Saturday night. Last year, Halloween was on a full moon. The next full moon on Halloween 2020 so be ready for that to go down. Having crazy kids running around town in the middle of the night is not the best thing in the world for their safety. That is why some adults do not like Halloween. That is why Halloween is not the parents best dream.
Carving Pumpkins
The tradition of carving pumpkins was first created in Ireland. At first pumpkins did not exist in Ireland so they carved turnips. Later they brought their idea to America where pumpkins did exist. Now, carving pumpkins is people's favorite things to do in the spooky season. The first pumpkin was found in Mexico. People carve pumpkins into jack-o-lanterns before Halloween and make silly faces or paint them to decorate their home. About 10 million pumpkins are sold every year during Halloween. People put flashing lights in the pumpkins so people driving by can see all of the beautiful work that took them so long to do.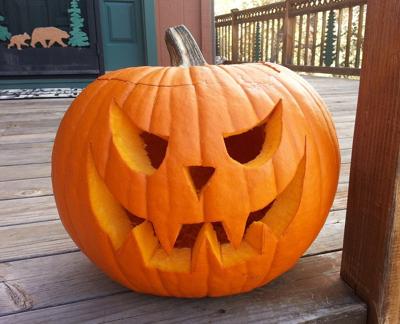 Decor
People all over the world decorate their house to get into the holiday season. Some parents spend over $100 on Halloween decorations and party supplies. Some people decorate their house to be scary because they like to scare people. Other people decorate their house to be cute and not scary. A lot of people have a unique way of decorating their house. People will base their house of of how they feel about Halloween. If you drive by a neighborhood you will see a lot of the houses decorated in cute decorations for the holiday spirit. People doctorate to get into the spirit of Halloween just like people get ready for Christmas a month earlier.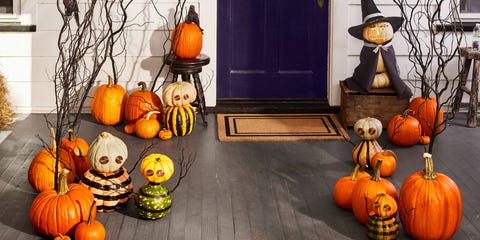 Costumes
Adults and kids dress up as something they like or someone they know. People do this because they want to look cute in front of their friends and family. Most people Halloween costume is Joker and Captain Marvel for boys and Anna and Elsa for girls. People will even dress up their pets for their Halloween costumes. About 190 million dollars in costumes were sold in 2019. Every year there is a trend for Halloween and this year the trend is Anna and Elsa and super hero. Kids in the world have fun in weird costume weird costumes. Halloween is so fun to shop for and dress up for.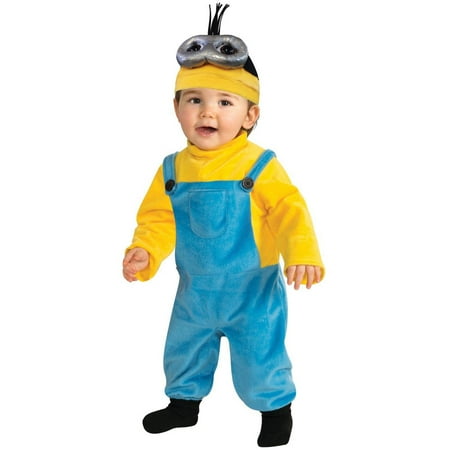 Conclusion
Halloween is a time of celebrating and having fun with your friends and family. People enjoy this time because it stars the beginning of the holidays. Everyone has to come home for Thanksgiving dinner so you can spend more time with your family longer than just a couple of days. Okay were getting too involved in thanksgiving. Let's go back to Halloween. People have fun on Halloween but it can be a bit tiring for school the next day. So we have learned that Halloween is a great season but has it ups and downs.